Dear Friends & Family Members,
I would like to take this opportunity to invite you to support sasi and spread the message of inclusion and acceptance of the beautiful differences in all of us. sasi has had a longstanding relationship with Reeds-Jenss® and their Embrace The Difference® jewelry collection.  Now, we are excited to announce our own special promotion! Robyn Zimmer, the designer of the Embrace The Difference® symbol, has created a special bracelet for sasi to share as a FREE Thank You gift to our donors.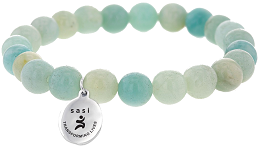 This beautiful classic, gemstone stretch bracelet is made of 8mm Multi-Color Amazonite gemstone beads in different shades of soft blues and greens. It features a stainless steel, silver tone charm with the sasi logo on one side and the Embrace The Difference® logo on the other.  The symbol's design was inspired by a poem:
"He drew a circle that shut me out- Heretic, rebel, a thing to flout. But love and I had the wit to win: We drew a circle and took him IN!"
The single square embraced by circles reminds us that we are all connected no matter our differences. The Embrace The Difference® brand was designed by a mother of a child with developmental "differences" who seeks to spread a message of kindness. Wearing this symbol is a reminder to be compassionate and accepting, for we are all fighting our own battles. This message is congruent with sasi's mission to transform lives through creative opportunities and excellent supports for people with disabilities and special needs and makes this a beautiful affiliation.
sasi is proud to embark on this partnership with Robyn and Reeds-Jenns.  Donors who give $100 or more will receive an Embrace The Difference® bracelet as Thank You gift from sasi.  Each bracelet comes with an engraved sasi charm.  Additional charms, representing our special programs, specific causes and inspirational sentiments can be added on for an additional donation of $25 each. Donors who give on or before April 30th will receive their beautiful bracelet by May 8th, just in time for Mother's Day.  We will continue to offer the bracelets and charms throughout the year, while supplies last. 
We are thankful to the people we support and our friends & families for entrusting sasi to provide them the necessary care and assistance they deserve.  Your loyalty and belief in us is vital to our team and essential to our ability to continue to deliver these essential services.
We're very thankful to all of our donors and business partners who contribute to our agency's 40 years of ongoing success.
Your combined gifts, small and large, will make a significant impact on the future of services that are available for the amazing individuals we support. It takes each of us to make a difference for all of us!
Warm Regards,
Lynn Kelly
Director of Development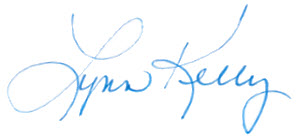 Please complete the form below to donate to sasi. All donors will give over $100 will receive a free Embrace The Difference bracelet with sasi Charm as a Thank you gift!