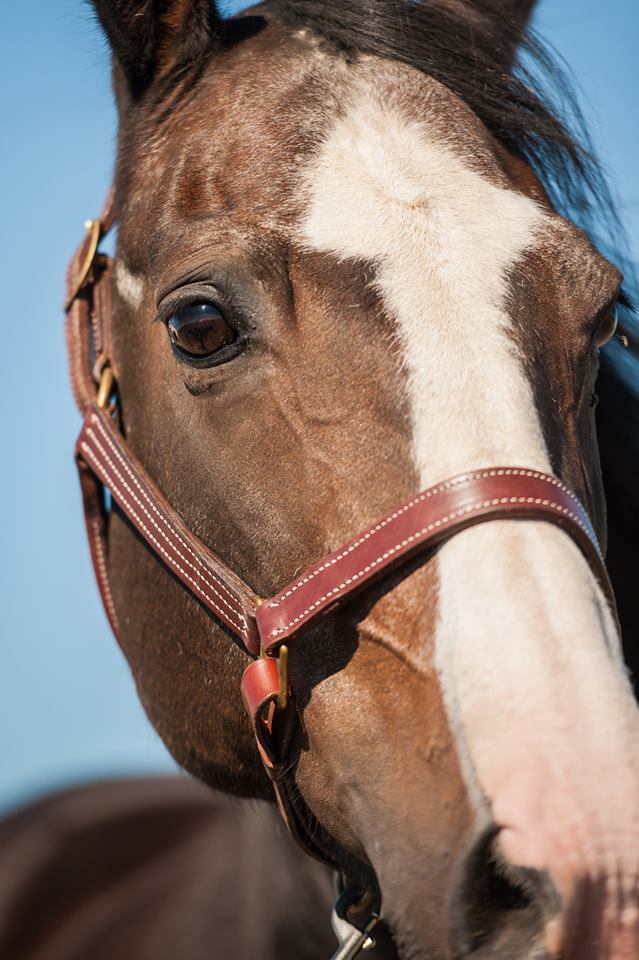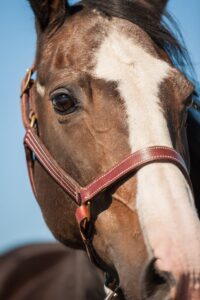 Chance
Meet Chance, a lovely thoroughbred/Shire, generously donated to High Hurdles in 2016. Chance has a wonderful quality of gaits. Her walk and trot are very smooth, and she's very well-behaved for more experienced riders who are learning to trot independently. Her trot stays consistent to help her riders while they're learning, and though she isn't always keen on a long grooming, she's a fabulous horse to ride!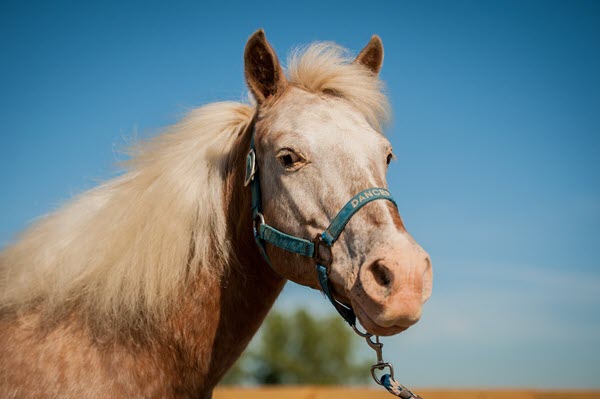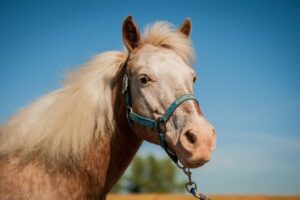 Dancer
Say hi to Dancer! Dancer is a stunning POA mare, who is generously being shared with our program for a little while to help our young riders learn about riding and caring for horses. She might be the tiniest in the barn, but she has the biggest personality and knows how special she is! Thank you so much to Dancer's family for letting us spend some time with her—she is such a wonderful girl!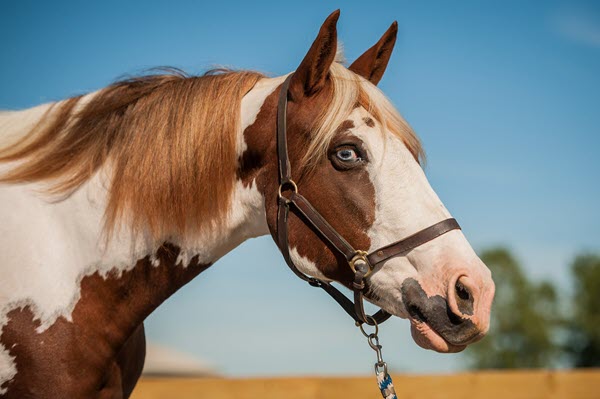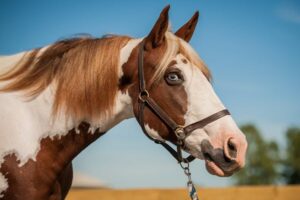 Penny
Meet Penny, a spotted draft cross mare who has been graciously shared with us by her family. She is a favorite of the program, having gorgeous blue eyes and an eye-catching coat. Her jog is quiet and comfortable, and for riders who have had the chance to try her bareback, they will tell you she is like sitting on a pillow!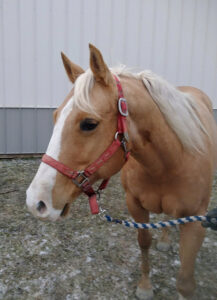 Bella Rae
Bella Rae is a Palomino Quarter Horse mare. She is a donation from Houghton College, and a sweet, quiet and very gentle soul! Bella is popular in classes and does great on a lead line. She has smooth, consistent and comfortable gaits that our rider's really enjoy. She also gets along well with our horses.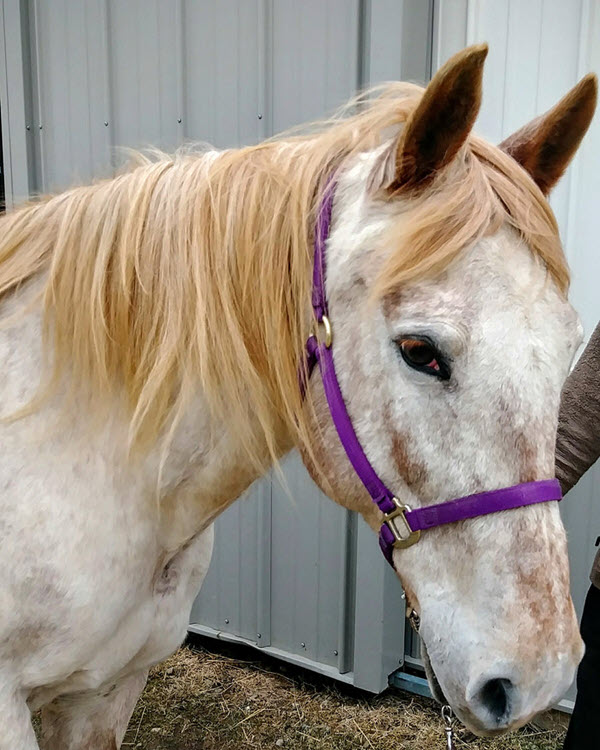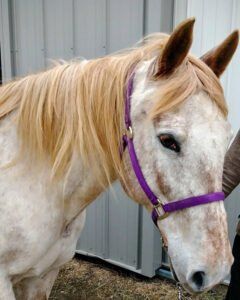 Bea
Beatrix or "Bea" as she is known in the barn, is a red roan Appaloosa POA cross mare. She has a light colored body with distinct chestnut markings and a strawberry red mane and tail. Bea is the mother hen of the herd and is always sure to check up on the other horses and make sure everyone makes it back to the barn for feed time. She has a quiet demeanor but has brisk movement when she is in the arena. She enjoys children and loves treats and attention!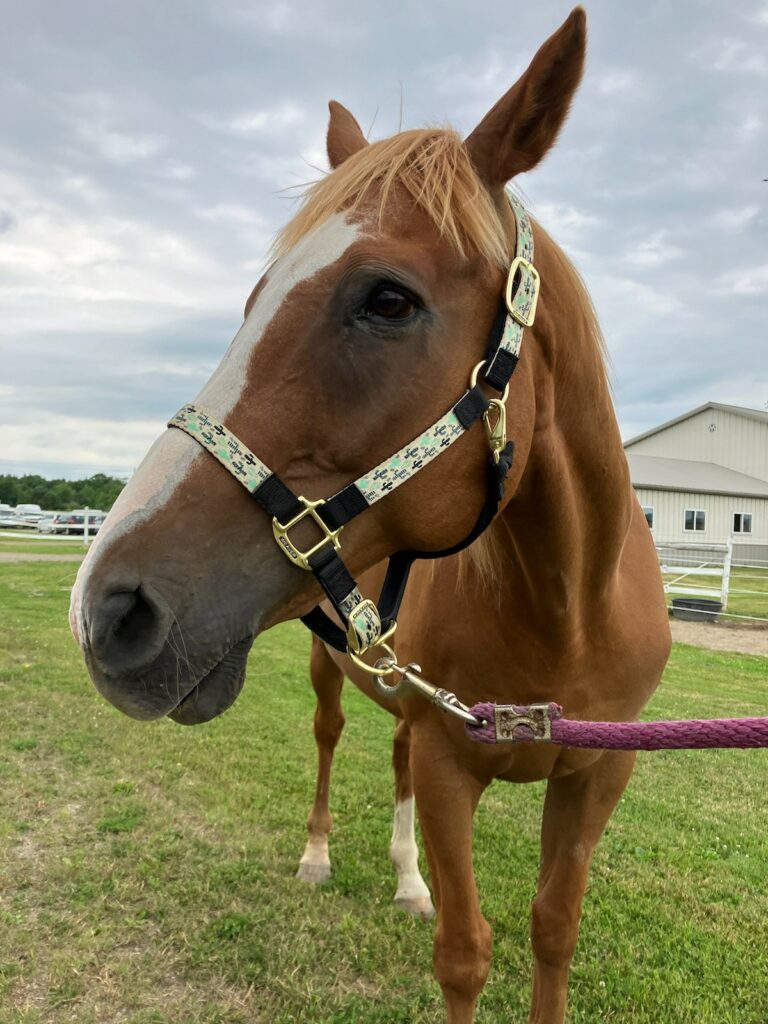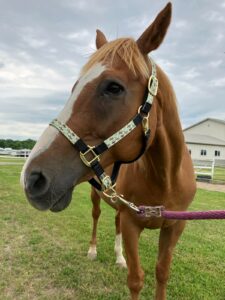 Mega
Mega is an off-track thoroughbred who began his career in therapeutic riding in November of 2021. He is one of the bigger horses in our program, standing at around 16hh, but is a big sweetheart that loves to be doted on. He and his friend Beau like to whinny to each other across the barn aisle, and you always know when dinner is with Mega announcing! Mega works with our independent riders for now, but he offers a new and exciting challenge for them. We are so thankful to his owners who are generously letting us use him in the program!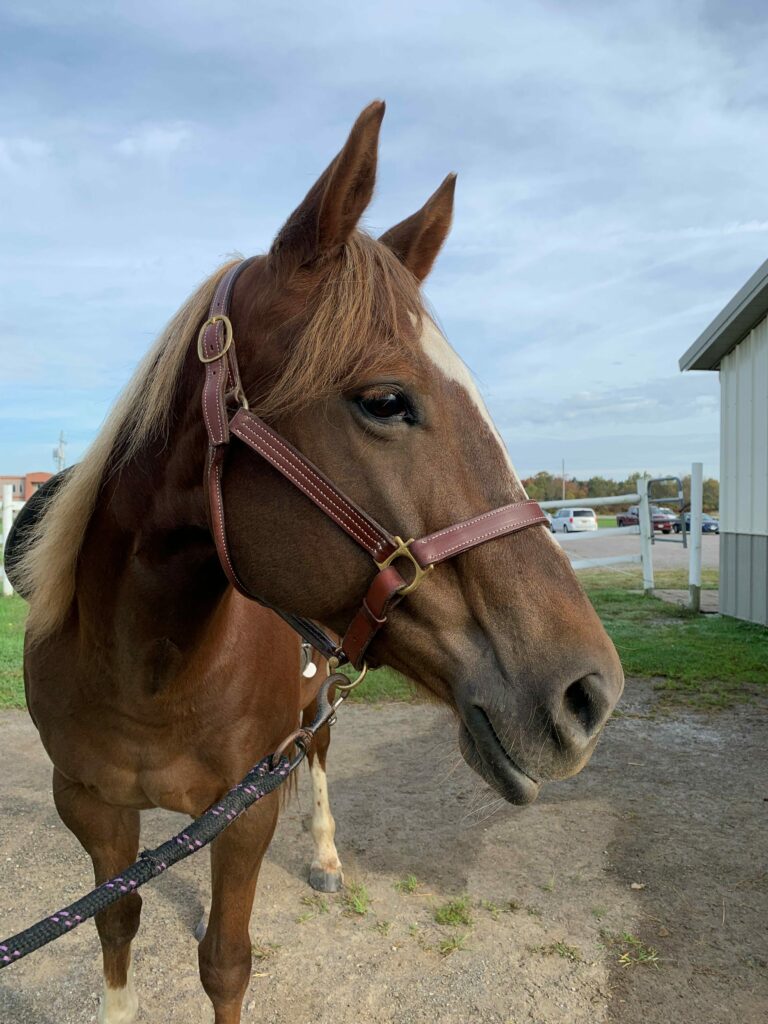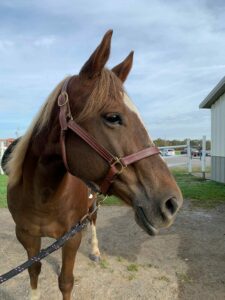 Rosie
Rosie is a sweet and gentle American Paint Horse, who came to the farm in September of 2021, leased to us by a generous SASi employee. To look at her, you might not know that she is a paint, until you lift her beautiful mane to see three surprise white spots! Rosie's background is showing in Western Pleasure and Ranch, but she has some experience in the English show world too. Rosie was quick to take to the program and fill the need for another steady horse and we are so excited to see how she continues to help students learn how to ride. She is the youngest of our herd, being born on Valentine's Day in 2013!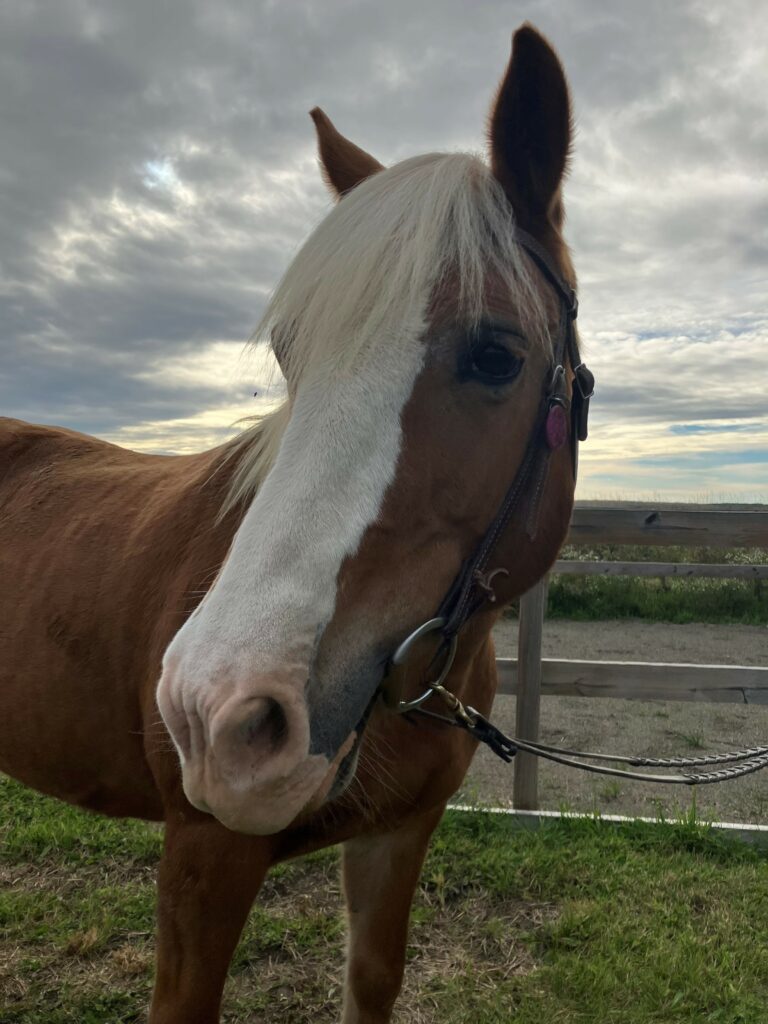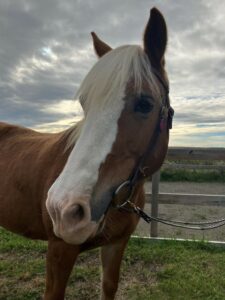 Rapunzel
Rapunzel came to High Hurdles in August of 2022 and quickly became a loved member of the team. She is a spunky little halflinger mare, who is 13 years old, making her the second youngest of our herd! At 13.3hh, she is also the second shortest, being just a bit bigger than Dancer! Rapunzel loves to work and is happiest when she has a job to do, like teaching our independent riders. What Rapunzel lacks in height, she makes up for in personality, she is a goofy girl and loves attention from anyone. Before she came to High Hurdles, Rapunzel was owned by a family and ridden by their kids on trail rides and in gaming shows so she comes with a little bit of experience in those avenues!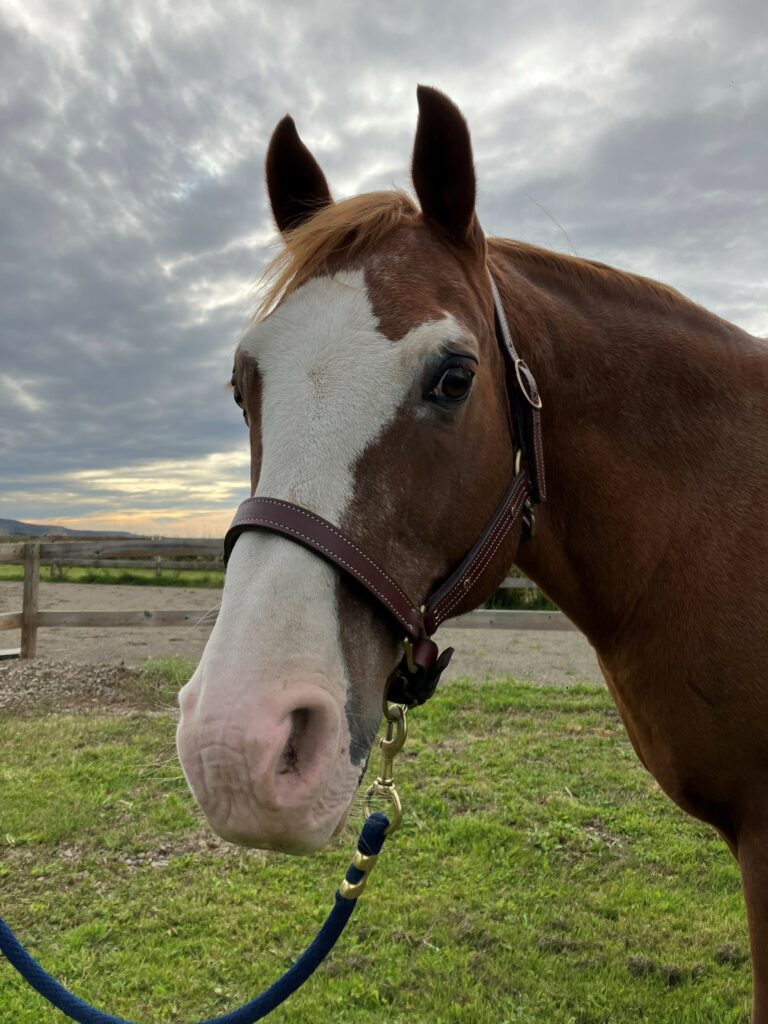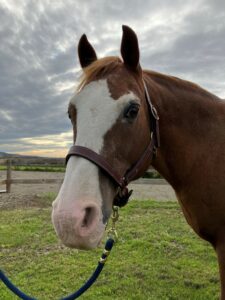 Beau
Beau is a 20 year old quarter horse, who came to High Hurdles, in April of 2022. His former owner owned and trained him from the time he was a year old and they went on many adventures together. Beau was his hunting and partner and he even did a couple of years at the Erie County Fair, in their mounted patrol unit. Beau has quickly become a favorite at High Hurdles because of his gentle and kind personality, his smooth easy going gaits and because he likes to talk to everyone that goes by. You will be sure to hear him when you are at the barn!